"She's developed unbelievably."
May 22, 2017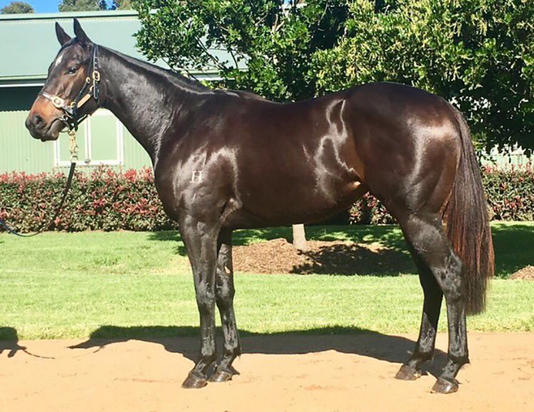 A whole new woman.
It's effectively what Gary Portelli's seen reigning Golden Slipper winner She Will Reign become.
Campaign number one blew Portelli away.
A recent photo taken by her syndicator Scott Darby of her spelling at Wild Oaks Farm, has done much the same.
"She's developed unbelievably," Portelli told G1X

"She's levelled with the hindquarter and the withers now, whereas she was quite downhill before; her hindquarter was higher than her withers.
"She was still growing while doing what she was doing (last prep), so it's just amazing to see the difference in her physically.
"To go the next level she needed to physically improve and she's done that."
'The next level' among many targets includes the $10 million 'Everest' at Randwick on October 14, in which she'll run for slot holder Yu Long Investments.
It looms as the ultimate horse racing story - a $20,000 yearling purchase, that's already won $2.5 million in prize money from just five starts, winning the richest turf race in the world.
For Portelli however, it's about taking one step at a time, the first being her return to pre-training "in the second week in June."
"She'll hopefully trial very early in September with a second trial mid-September," he said.
"She'll then go first-up 29th of September into the (Group One) Moir (Stakes at Moonee Valley).
"I'm pretty confident she'll get round the Valley. I'll do a little bit of work with her going the opposite direction at Warwick Farm in the lead-up.
"The 1000m (in the Moir) will take the edge off her… and then she'll be second-up in The Everest rock hard fit."
A recent look at fellow soon-to-be three-year-old Single Bullet meantime has also given Portelli plenty of reason for optimism.
The Pago Pago winner is also spelling, with his trainer saying "he looks absolutely amazing."
"He's at Jazcom Farm. They do a fantastic job of feeding horses and I just love seeing horses coming back from that place," he said.
"I'm not sure what I'll aim at… I'll just let him tell me when he comes up. He gives me the impression he'll get further but he might just be a 1200m horse.
"I'll start him off at 12, and see where we go."
News from G1X