Laurel Oak Bloodstock
Laurel Oak makes it as easy as possible for you to become a racehorse owner because we provide you with tremendous flexibility in the size and style of ownership that you can choose. You decide the size of ownership that best suits you!
Louis and Jill Mihalyka's Laurel Oak Bloodstock act as Bloodstock Agent for a private client base promoting the ownership of thoroughbreds and the enjoyment of racing, wanting to make your racing experience Easy and Enjoyable.
Having enjoyed plenty of success with the Portelli Racing team, the stand out performer is Rebel Dane, a winner of the Group 1 Sir Rupert Clarke Stakes and Group 1 Manikato Stakes before a trip to Hong Kong for the International Sprint.
Other winners for Laurel Oak Bloodstock and the Portelli Racing stable include Tuscan Falls, All My Loving, Texarcana, Sea Eye Pea and Wide Acclaim.
---
Darby Racing Syndications
Formed in 2007, Darby Racing is headed by Managing Director Scott Darby and ably assisted by Mark Darby, Mark Holland and Steve McIvor.
Having purchased and/or syndicated numerous stakes winners highlighted by Group 1 winners Snitzerland and Yankee Rose, as well as Group 2 winners Time For War and Look To The Stars – but the best seems ahead of them!
Joining Portelli Racing in 2016, the team kicked into action straight away with an outstanding filly named She Will Reign who delivered not only Darby Racing, but Portelli Racing with their first Group 1 Golden Slipper victory.
---
Elite Thoroughbreds Pty Ltd
Portelli Racing is the sole trainer for Adrian Allan's Elite Thoroughbreds' purchased yearlings and to date the team have had much success.
The likes of Sebring Sun (Listed Winner & Group 1 placed), I'm All The Talk (Group 3 winner Group 2 placed), Testashadow (Listed Magic Millions Cup winner, Group 2 and Group 3 placegetter), Straturbo (Magic Millions Sprint Winner), Seeking Asylum, Cosmic Cameo and Next Level and are just some of the high-class runners that the partnership has experienced.
---
Gold Edge Syndications
At Gold Edge we aim to make racehorse ownership affordable for all racing enthusiasts. We know the experience is best when shared and there is nothing like a day at the races with good mates.
We offer fixed monthly fees for racing and maintenance of your horse, thus taking the surprises out of your monthly expenses.
Our yearlings are selected using a process that identifies a strong pedigree on the Dam side, matched with an up and coming sire to try and maximise our value for money and likely success on the racetrack. We then let Gary Portelli use his years of experience to select the best and most athletic types for purchase.
If experiencing the thrill of racehorse ownership at an economical entry point, with the certainty of knowing your ongoing monthly commitments sounds like you, then why not give us a call.
Dream it - Share it - Live it

---
Eales Racing
In 2009, Laurence Eales came to national prominence when his horse, Shocking was the surprise winner of the 2009 Group 1 Emirates Melbourne Cup. While many racegoers may have been aware of his other famous horse, Whobegotyou, Shocking's Cup win was for many unexpected.
In 2007 Laurence paid a mere $64,000 for Shocking at the Magic Millions National Horses in Training Sale. Two year's earlier he purchased stablemate Whobegotyou for the canny sum of $19,000. Whobegotyou won two Group 1 races including the 2008 Caulfield Guineas and winnings of over $2.6 million. Melbourne Cup winner Shocking has won a total of 6 races to date with prize winnings totalling over $4.2 million.
---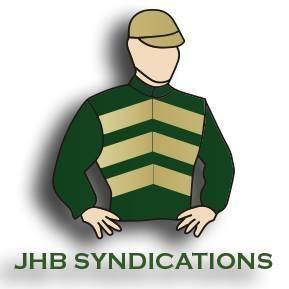 James Harron Bloodstock Syndications
JHB Syndications gives you the chance to experience racehorse ownership in Australia, with a fresh and simple approach.
Our sole aim is to buy horses to win races, focusing on the early, running fillies available at public auction. Australian racing is built around the early excitement and action provided by two and three-year-old racing, and diligent research has very much demonstrated to us that amongst the fillies it is the sharp, good-looking physical types which dominate this sphere.
James Harron has developed a superb record of selecting yearlings with physical type his number 1 criteria. JHB Syndications will be utilising this record, with James selecting all of the fillies for JHB Syndications.
JHB Syndications will be managed by Dean Elliott. Dean is a lifelong thoroughbred enthusiast, and has spent the past decade being active across several key sectors of the industry. The team will offer a superior, unique and inner-sanctum ownership experience, for all owners to enjoy.
In a very short space of time, James Harron has been responsible for the selection of the winners in excess of $25m in prizemoney (Capitalist, Fiorente, Wandjina, Sweet Idea, Vancouver, Foxwedge, Shamal Wind, etc).
For any further information on any of the above-mentioned syndicators,

including shares available, please head to their respective websites.